Halloween Issue, 2010
Are you feeling crafty for the upcoming holidays?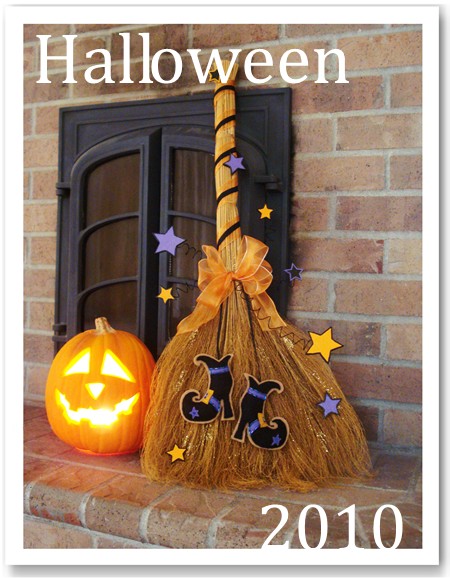 Look What's New...


Felt Frankenstein:
Our creepy Frankenstein pattern is the first in a series of free applique patterns for Halloween. This is a very easy sewing project and it would be great for just about anyone to try. We used the pattern to make a framed picture, but this applique pattern could also be used on many other things.



Ghost Keychain:
Looking for some easy Halloween sewing patterns or maybe some fun kids sewing projects? Well, our ghost keychain is a really fun and easy sewing project that would be great for just about anyone. You could applique the ghost onto T-shirts, trick-or-treat bags, decorative pillows or even quilts.



Pumpkin Man:
Our hinged pumpkin man is one of our easiest and cutest printable Halloween crafts. He would be great fun for kids of all ages to color and it's a very easy craft for kids to do by themselves. Just print, color, cut out and connect it with 4 brads.



Enchanted Witch's Broom:
If you've been looking for a fun Halloween sewing and decorating project, then this just might be the one to try. Learn how to turn an ordinary straw broom into a darling witch's broom with some sewing, painting and a little beadwork. And with the sparkle of glitter and a few stars springing out, it looks so magical. So cast a few magic spells yourself this Halloween with your very own enchanted witch's broom.



New Coloring Pages:
We have just added 3 new coloring pages to our collection of Halloween coloring pages. So if you have kids that are looking for an easy Halloween activity, go on over and take a look at our selection of Halloween coloring sheets!


For more Halloween crafts, please visit us at Holiday Crafts and Creations. And don't forget to leave a comment on your favorite project. We love to hear what you have to say!

---
FREE Halloween Card
This card was designed especially for our Feeling Crafty newsletter members.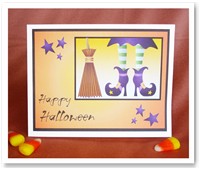 As a member of our Feeling Crafty newsletter, you get our Halloween greeting card for FREE!
To get your card for free click here , then click the greeting card button and enter this month's password. Then just print as many cards as you like and ENJOY!
Password: 31witches




Thank you for visiting our site.
(This card will be available until the next newsletter goes out)
---
Upcoming Thanksgiving Crafts