St. Patrick's Day Issue, 2011
Are you feeling crafty for the upcoming holidays?
Welcome to our St. Patrick's Day edition! For all of you who have been subscribed to our newsletter for some time, you may have noticed it has been a little while since our last newsletter. We took a little break to do some much needed planning on my upcoming wedding! But we are now back to work on our newsletter, and plan to send one out regularly, for every upcoming holiday!



Look What's New...
New for St. Patrick's Day this year, we have two cute felt projects that would be great to make for your children to wear to school, or even perhaps yourself! The first is an adorable shamrock barrette that is quite easy to make, and would add a perfect touch of green to your look. The second is a matching shamrock bracelet that would be especially cute for your little ones. If your child likes sewing, they may even want to attempt this project themselves. To view these projects, select the buttons below, or to see some of our past ideas, visit our St. Patrick's Day Craft section.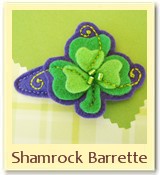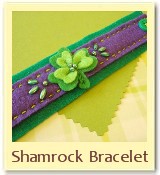 We have been also adding a few projects to our new wedding section. These ideas are inspired by projects I'm working on for my own wedding! First we have a tutorial for a fabric flower what could be put to many uses, such as on place cards, favor boxes, or scattered around a table. Our second new page is a free favor box template. You can decorate the box however you like, but we offer a few ideas for you to work with! To view these projects, select the buttons below, or to see some of our past ideas, visit our Wedding Craft section.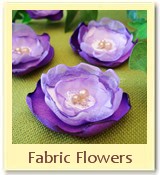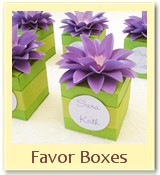 ---
FREE St. Patrick's Day Card
This card was designed especially for our Feeling Crafty newsletter members.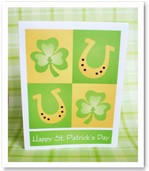 As a member of our Feeling Crafty newsletter, you get our St. Patrick's Day greeting card for FREE!
To get your card for free click here , then click the greeting card button and enter this month's password. Then just print as many cards as you like and ENJOY!
Password: green17




Thank you for visiting our site.
(This card will be available until the next newsletter goes out)
---
Upcoming Easter Crafts
Printable cupcake toppers
Daffodil napkin ring
---
Become A Fan!

Don't forget to become a fan of our page on Facebook! There you can find all the latest updates on our site, and share pictures and ideas. So if you use Facebook often, this is a great way to keep up on our most recent ideas!


---