Summer Issue, 2010
Are you feeling crafty this Summer?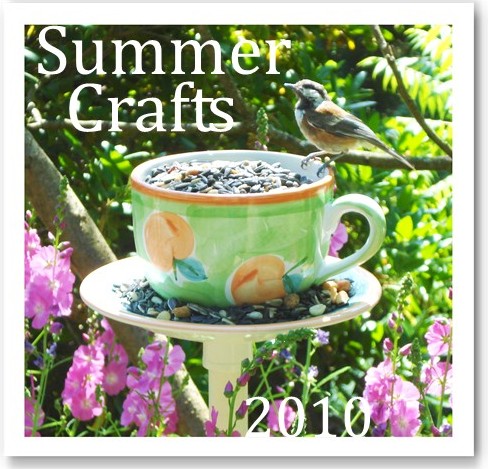 We are pleased to announce our new category

It's off to a great start with these new projects: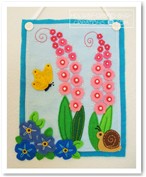 Beaded Flower Banner:
Looking for some easy sewing projects to do this summer? Then our beaded flower banner may be just the summer sewing project for you! It's an adorable mini banner featuring lots of beadwork and easy-to-do embroidery stitches. So if you are looking for some beginner sewing patterns, then give this beaded flower banner a try! It would also make a fun project to teach your kids how to sew by hand. And besides, doing some kids sewing projects can be a great summer-time activity.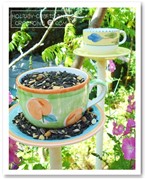 Easy to Make Bird Feeder:
Turn a cute teacup and saucer into an easy to make bird feeder. We will show you step-by-step how you or even your kids can make this homemade bird feeder. Then once you know how to make your own bird feeder from a simple teacup, you could have a whimsical tea party for all your feathered friends. How cute would that be! We made one for bird seed and one as a bird bath.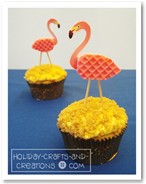 Summer Cupcakes:
Need some cupcake decorating ideas for a summer party? Try these fun-in-the-sun printable cupcake toppers. These cupcake toppers are an easy way to turn ordinary cupcakes into a tropical paradise for your party. We made our cupcakes look like a sandy beach and we used some sugar wafer cookies for the palm tree and the flamingo for some added fun.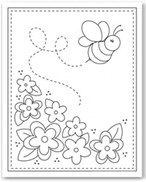 Summer Coloring Pages:
Need a quick and fun activity for your kids? Just print out our summer coloring sheets, and grab some crayons! Finding free kids printable activities, like our summer coloring pages, is a great inexpensive way to keep your little ones busy. So if your kids are bored, have them color you a beautiful work of art for you to proudly display. Happy coloring!


---
Helpful Hint: Lazy Daisy Stitch Tutorial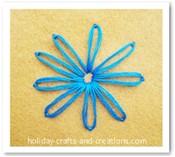 Learn how to do the lazy daisy stitch with this quick and easy sewing tutorial! We have complete step-by-step instructions and photos. This stitch is featured in our new flower banner mentioned above. It is a great stitch for any embroidery project that may need a cute flower design.
Visit our Lazy Daisy page for the complete tutorial.


---
FREE Summer Note Card
This card was designed especially for our Feeling Crafty newsletter members.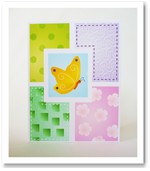 As a member of our Feeling Crafty newsletter, you get our Summer note card for FREE!
To get your card for free click here , then click the greeting card button and enter this month's password. Then just print as many cards as you like and ENJOY!
Password: butterfly




Thank you for visiting our site.
(This card will be available until the next newsletter goes out)
---
We are expanding our site!
We are introducing a new section on our site that we are excited about! Our new section will be "Other Occasions". Our first category within this section will be:

This new category is coming soon and we'll be starting out with these projects:
Paper flower pomander balls
Centerpiece ideas
Homemade wedding invitations
Plus many more ideas to come
So we hope you will enjoy this new addition to our site. And here is a little sneak peek at one of our upcoming projects:



---
Become A Fan!

Don't forget to become a fan of our page on Facebook! There you can find all the latest updates on our site, and share pictures and ideas. So if you use Facebook often, this is a great way to keep up on our most recent ideas!


---