Christmas Issue, 2009
Are you feeling crafty for the upcoming holidays?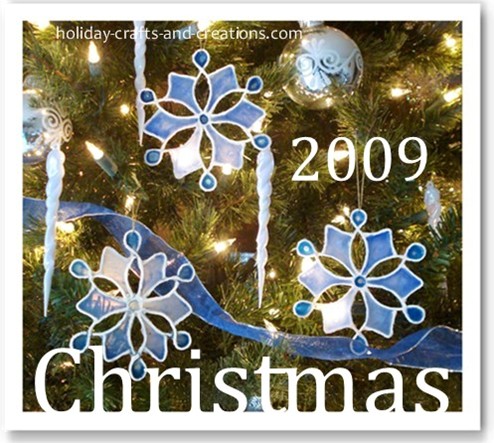 Look What's New for Christmas 2009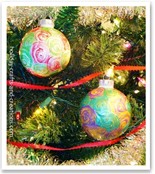 Painted Swirl Ornament:

These swirl ornaments are very easy to make Christmas ornaments. They are so fun and simple to make, that they would be a great project for all ages. You could be very creative with this technique, and do many designs beyond what we have shown here.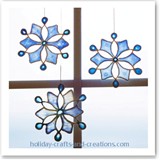 Stained Glue Snowflake

These stained glue snowflakes are classy and yet very simple to make. When you are done, you will have elegant ornaments that will really give your home a wintry feel. You can hang them on the tree where they will glow, or you could hang them in your windows where they will really catch the light.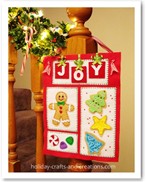 Mini Christmas Banner

This cute banner is sure to bring a touch of Christmas joy to your home. This little banner uses simple embroidery stitches that are very easy to do. This mini banner is the perfect size to hang on your door, in your kitchen, on your banister, or just about anywhere!



For more Christmas crafts, please visit Holiday Crafts and Creations.


We are still working on more projects for Christmas, so keep checking in from time to time!

Our Printable Gift Box Shop Is Open!
Do you need small gift boxes for the holidays? We have a new printable gift box shop on our site. To introduce our new shop we are offering a Christmas special to our newsletter members only. You will receive a 50% discount on all your purchases.

Offer expires on 12/24/09. Your discount code is cs094d. Enter this code at checkout.

Be sure to check out our holiday boxes!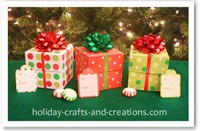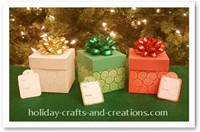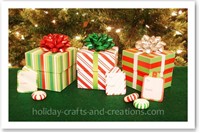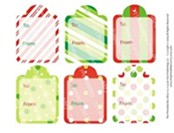 This are great for anyone who needs a lot of small gift or treat boxes. They are perfect for:
- Teachers who want to give gifts to all their students
- Children who want to give gifts to all their friends
- Anyone with many small gifts to hand out
Once you own the template, you can print as many as you need, year after year.


New Site Feature:
We have a new section at the end of each craft project called:

It's a place where you can create your own page to show off your finished project to other visitors. Other visitors to the site can see and comment on what you have sent in. So if you make one of our projects, please send in a picture so we can see what you did!


Christmas Greeting Card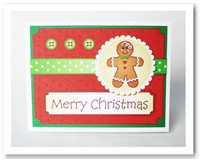 To print your free monthly greeting card, click here, then click the greeting card button and enter this month's password. Then just print as many cards as you like and ENJOY!
Password: gingerbread62




Thank you for visiting our site.
(This card will be available until the next newsletter goes out)
New Year's Eve Crafts
We have some really great ideas for champagne/wine charms that you might like if you are having a party this year.




Countdown Champagne/Wine Charms: These countdown to New Years Eve wine charms are a great way for your guests to keep track of which glass is theirs. And then when it's time to countdown the final seconds to the new year, each guest can cheer out "their second" in the countdown as they raise their glass to toast the New Year.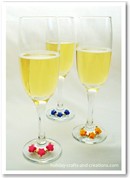 Star Bead Champagne/Wine Charms: These star bead wine charms are so easy and quick to make, and are bold and showy to brighten up your guests' glasses. As you can see, we used bold colored star beads, but you can also find metallic star beads which would really add some fun sparkle to this design.


Look for our next newsletter, which will be e-mailed out on January 15th.

---