Father's Day Issue, 2010
Are you feeling crafty for the upcoming holidays?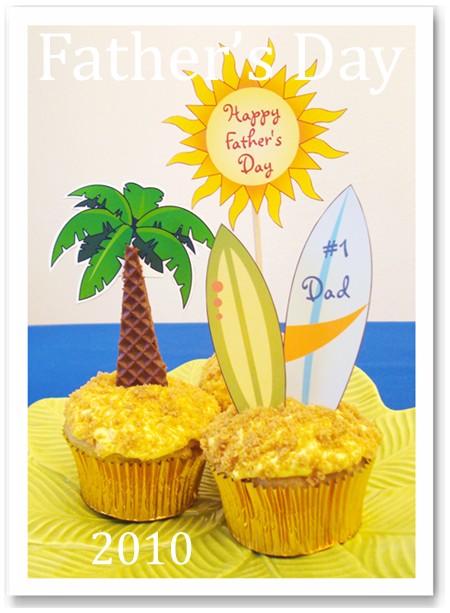 NEW for Father's Day 2010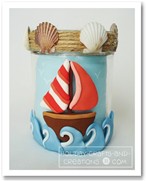 Pencil Holder Craft:
One of our polymer clay tutorials is this pencil holder craft. Hey kids, this year make dad a fun looking pencil holder for his desk. You could be very creative with this project by designing a holder with his favorite things made in clay; like his favorite sport or pass-time.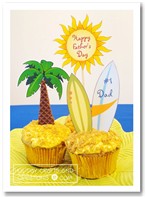 Tropical Cupcake Toppers:
Looking for some fun and easy cupcake decorating ideas? Give dad the relaxing look of the tropics with our printable cupcake toppers. This decorating idea is a very easy way to turn ordinary cupcakes into a tropical paradise for dad. We made our cupcakes look like a sandy beach and we used some sugar wafer cookies for the palm tree trunks for some added fun.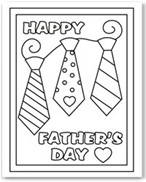 Coloring Cards:
One of our fun kids printable activities are these free coloring cards. They are an easy way for younger kids to make dad a card for Father's Day. Just have your kids grab their crayons and they can make dad one of these great coloring cards. This is a very easy activity, just print and color cards however you like!
For more Father's Day crafts, please visit Holiday Crafts and Creations.
And don't forget to leave a comment on your favorite project. We love to hear what you have to say!


FREE Father's Day Card
This card was designed especially for our Feeling Crafty Newsletter members!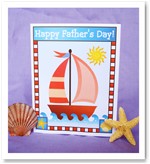 As a member of our Feeling Crafty newsletter, you get our Father's Day card for FREE!
To get your card for free click here , then click the greeting card button and enter this month's password. Then just print as many cards as you like and ENJOY!
Password: 20neckties
Thank you for visiting our site.
(This card will be available until the next newsletter goes out)
Upcoming 4th of July Crafts
Patriotic wall hanging
Garden craft ideas
Patriotic coloring pages
And many more great ideas
Become A Fan!

Don't forget to become a fan of our page on Facebook! There you can find all the latest updates on our site, and share pictures and ideas. So if you use Facebook often, this is a great way to keep up on our most recent ideas!



---