How To Make A Bow: Raffia Bow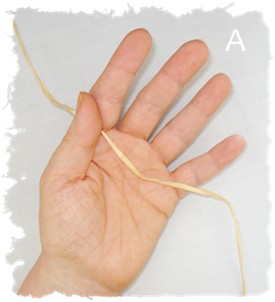 How To Make A Bow...
What You Will Need:
Raffia (About 54")
Step 1:
Start by placing the raffia across your hand with about a 5" - 6" tail hanging down towards you, and the rest coming off the top of your hand, away from you. See photo A.
Step 2:
Now wrap the long end of the raffia around your hand until you're left with another 5" - 6" tail end. See photo B.

Step 3:
Slip the raffia off your hand and pinch the looped raffia in the middle. Now take one of the tail ends and wrap it around the middle of the bow a few times. See photo C. Now take the other tail and wrap it around the middle going in the opposite direction of your first tail. With the two tail end pieces tie a knot on the back of the bow. See photo D.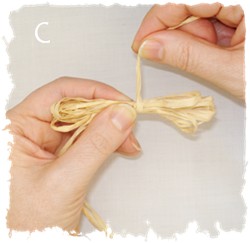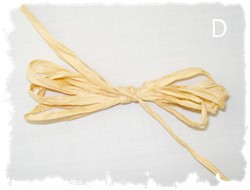 Step 4: (Optional)
Split the tail ends of the raffia so the tails have multiple strands. Your raffia bow is now finished!