Share This Site With Others
If you enjoy our website and craft ideas, and would like to share it with others, then we have made this button for you to post on your blog or website. Simply copy the html code provided and paste it in your blog.
Also, this image will be changed for each holiday, and update on your site/blog automatically!

150 X 150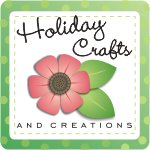 Thank You so much for spreading the word about our site!