Gift Basket Making Ideas:
Upcycled Milk Cartons
Giving homemade goodies this year? If so, then maybe you'll like these fun gift basket making ideas! They are perfect for all kinds of goodies or other small gifts. You simply take empty milk cartons and upcycle them into beautiful homemade Christmas gift baskets. They turn out looking very festive and they cost almost nothing to make. Below are four decorating ideas to help get you started. But we're sure you could think of so many other creative ways to decorate them too. So have some fun and let's get crafting!
Gift Basket Making Ideas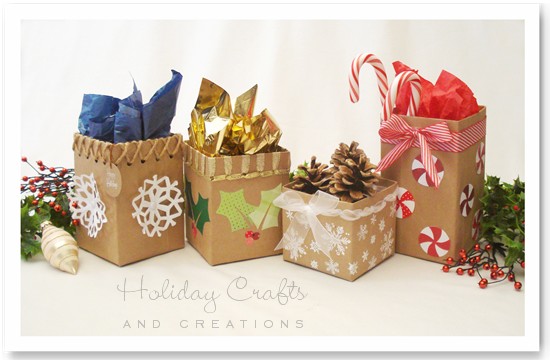 ---
How To Upcycle Milk Cartons Into Gift Baskets
General Materials Needed:
Milk carton
Brown kraft paper or grocery bag
Double sided tape
Regular tape
Hole punch (optional)
Scissors
Ruler
Pencil
---
General Instructions:

Cut the top of the carton off at whatever height you prefer. Then using a paper hole punch, punch holes along the top edge. See photo A. The holes can be at whatever spacing you like. We punched four holes on each side and one hole on each corner. Punching the holes is optional if you want to weave ribbon or jute around the top. But to make it a little easier or more kid-friendly, you can eliminate this step.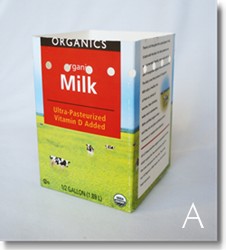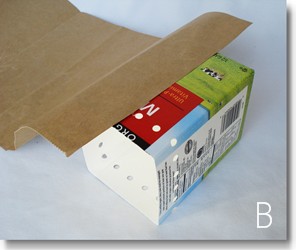 Cover your carton with brown kraft paper, or use a brown grocery bag. Cut the paper wide enough to cover the bottom of the carton and to be folded over the top of the carton an inch or two, and long enough to be wrapped all the way around. Tape the paper to the side of the carton, wrap it around and then fold and tape the bottom in, just like you would wrap a gift. See photos B, C and D.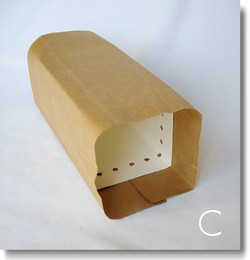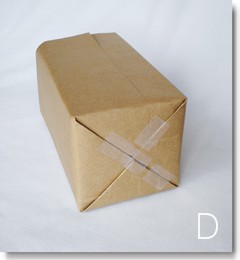 Before folding the top edges of the brown paper over the lip of the carton, cut a slit in each corner of the brown paper, all the way down to the carton edge. See photo E. This creates flaps you can easily fold down. Then take a sharpened pencil and poke through the brown paper at each point where there is a hole punch in the carton. See photo F.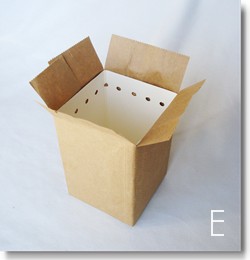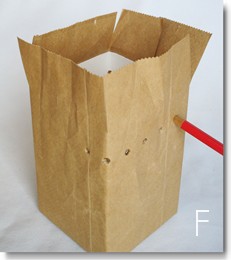 Now you can proceed to tape the flaps down over the edge of the carton. Just try not to let any tape get placed over the punched holes. See photo G. Then, using your hole punch again, re-punch out each of the holes around the carton to give it a crisp look. See photo H. The purpose of poking the holes with the pencil was to help you find the hole with the hole punch. You could punch all the holes at the very end of this process, but we found that it was really difficult to punch through the carton with the added brown paper.
Now your box is ready to decorate! We will show you four different gift basket making ideas below.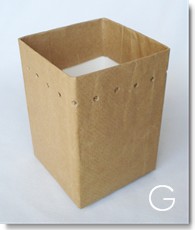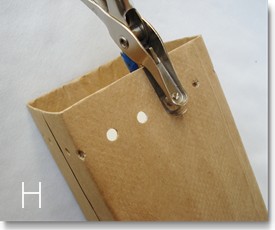 ---
Gift Basket Idea #1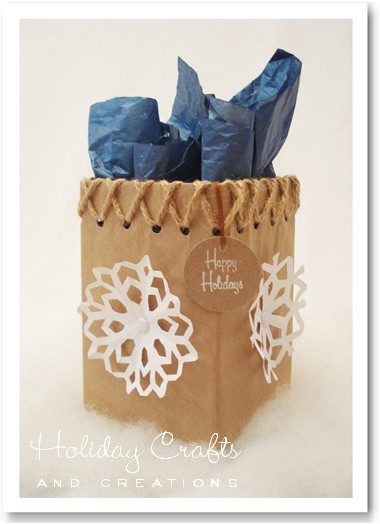 Materials For Idea #1
White computer paper
Four white brads
Jute
X-acto knife
Instructions For Idea #1
Make four paper snowflakes
Poke a small hole in the center of each side of the box with an X-acto knife.
Attach one snowflake to each side with a white brad in the center.
Lace jute around the top by looping it around one way, and then back around the other way.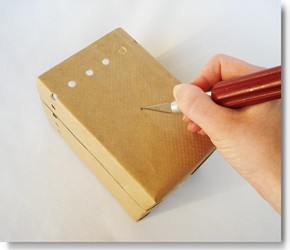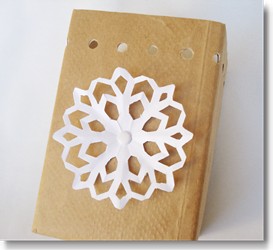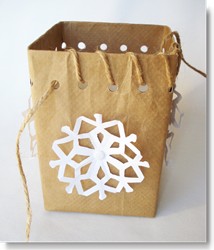 ---
Gift Basket Idea #2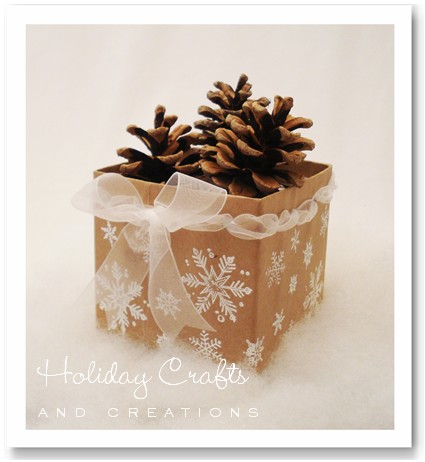 Materials For Idea #2
Rubber stamps
Ink pad
Embossing powder
Ribbon
Instructions For Idea #2
Stamp and emboss designs all over the box. See our Embossing Stamps page.
Thread ribbon through the holes. We used shear white ribbon that was about 1" wide.
Then weave the ribbon back around, filling in the gaps.
To finish, tie a bow in the front.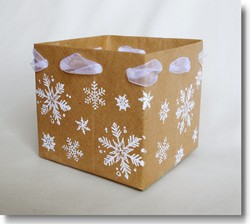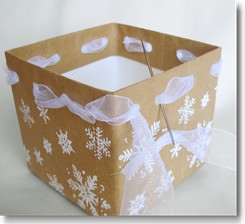 ---
Gift Basket Ideas #3 & 4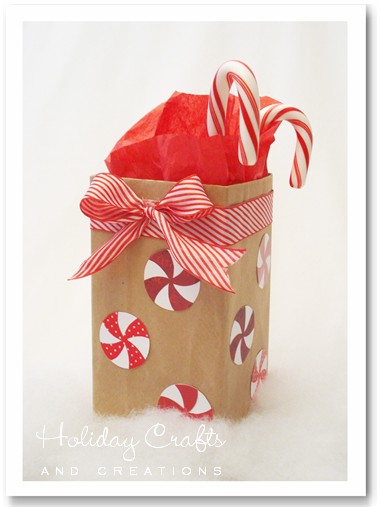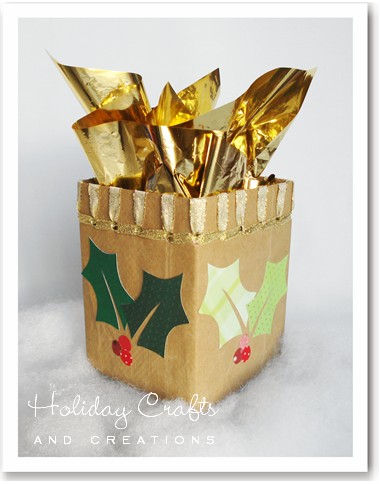 Materials For Ideas #3 & 4
Scrapbook paper
Glue (Elmer's or stick) or double sided tape
Ribbon
Instructions For Ideas #3 & 4
Cut designs or shapes out of scrapbook paper. To make designs similar to ours, consider using the templates found on our Stamped Holly Card page and our Christmas Felt Banner page.
Glue or tape the shapes to your box.
Thread ribbon through the holes. For the holly box, we used gold ribbon that was 3/8" wide.
Or if you didn't punch holes in your box, simply wrap the ribbon around the top as in our peppermint example. We used red and white striped ribbon that was about 1" wide.
We hope you liked these holiday gift basket ideas. Giving homemade cookie gifts is always a great idea and now you can give them in these fun-to-make baskets. So if you like upcycling or you just like to be thrifty, then try turning your old milk cartons into these festive homemade Christmas gift baskets.
And for more gift basket making ideas, click the link below.


Return to Christmas Crafts from
Gift Basket Making Ideas: Upcycled Milk Cartons
---
Gift Basket Making Ideas: Upcycled Milk Cartons